F-l-a-r-k Challenge 153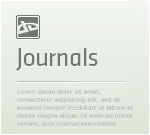 Apophysis Challenge #153Welcome to another week of the Apophysis Challenges. Thank you for your continued support. If you haven't heard yet about :devfracfx: please take a moment to check out his journal and give him some comfort.

The Five Minute Fractals series is now well on its way on my blog. Please stop by and check it out!

The runner up in challenge #151 is :devloren-macgregor:.

Winner of Challenge #151 & Feature
:thumb330521439:
Congratulations Molly! You're the winner of the challenge. Here are some featured pieces from :devdeepbluerenegade:'s gallery.
:thumb331360495:   :thumb298694183:   :thumb288836039:   
Supreme Olde Skool
This week's challenge comes to us by way of suggestion by ~mutequacky. He has suggested that we create a fractal using only the options available to us within Apophysis 2.02. I must say, this was quite some time ago. This means no xaos (and maybe no post-transforms?...I can't recall that far back). Below you will find a list of variations that were in Apophysis 2.02, only plugins on this list are allowed. At the time there weren't even variables for the different variations!
I installed Apophysis 202 and played around with it and worked with what it had. My entry for the Challege.
Parameters:
<flame name="Old school 202" time="0" size="1025 661" center="-2.12 -1.01" scale="117.875" zoom="0.82" oversample="1" filter="0.2" quality="5" batches="1" background="0 0 0" brightness="4" gamma="3" vibrancy="1" >
<xform weight="0.8" color="0" symmetry="0" linear="1.00" coefs="0.663684 0.533845 -0.486596 0.727637 -1.40576 1.137784"/>
<xform weight="0.2" color="1" symmetry="0" linear="0.66" spherical="0.44" coefs="-0.73892 0.530467 -0.474797 -0.551389 -0.541083 -1.09192"/>
<color index="0" rgb="254 220 95"/>
<color index="1" rgb="248 208 84"/>
<color index="2" rgb="231 174 44"/>
<color index="3" rgb="203 157 28"/>
<color index="4" rgb="194 126 0"/>
<color index="5" rgb="191 123 5"/>
<color index="6" rgb="190 112 5"/>
<color index="7" rgb="175 118 16"/>
<color index="8" rgb="138 116 0"/>
<color index="9" rgb="107 99 0"/>
<color index="10" rgb="99 96 14"/>
<color index="11" rgb="91 89 20"/>
<color index="12" rgb="54 64 9"/>
<color index="13" rgb="39 28 17"/>
<color index="14" rgb="28 17 17"/>
<color index="15" rgb="17 11 11"/>
<color index="16" rgb="11 5 5"/>
<color index="17" rgb="11 5 5"/>
<color index="18" rgb="11 5 5"/>
<color index="19" rgb="11 5 5"/>
<color index="20" rgb="11 5 5"/>
<color index="21" rgb="5 5 5"/>
<color index="22" rgb="5 0 0"/>
<color index="23" rgb="5 0 0"/>
<color index="24" rgb="11 0 0"/>
<color index="25" rgb="11 5 0"/>
<color index="26" rgb="11 5 5"/>
<color index="27" rgb="17 5 5"/>
<color index="28" rgb="17 11 17"/>
<color index="29" rgb="17 17 17"/>
<color index="30" rgb="28 33 33"/>
<color index="31" rgb="57 63 46"/>
<color index="32" rgb="77 71 34"/>
<color index="33" rgb="91 75 43"/>
<color index="34" rgb="124 88 33"/>
<color index="35" rgb="155 112 11"/>
<color index="36" rgb="186 135 22"/>
<color index="37" rgb="203 146 39"/>
<color index="38" rgb="231 157 39"/>
<color index="39" rgb="225 168 50"/>
<color index="40" rgb="237 203 90"/>
<color index="41" rgb="239 233 148"/>
<color index="42" rgb="252 235 189"/>
<color index="43" rgb="248 242 208"/>
<color index="44" rgb="229 218 224"/>
<color index="45" rgb="244 244 210"/>
<color index="46" rgb="237 208 169"/>
<color index="47" rgb="17 11 11"/>
<color index="48" rgb="11 11 11"/>
<color index="49" rgb="11 11 5"/>
<color index="50" rgb="11 17 0"/>
<color index="51" rgb="11 17 0"/>
<color index="52" rgb="17 22 0"/>
<color index="53" rgb="22 28 0"/>
<color index="54" rgb="34 28 11"/>
<color index="55" rgb="51 39 22"/>
<color index="56" rgb="69 64 24"/>
<color index="57" rgb="84 105 50"/>
<color index="58" rgb="129 135 73"/>
<color index="59" rgb="189 166 78"/>
<color index="60" rgb="195 194 78"/>
<color index="61" rgb="207 189 83"/>
<color index="62" rgb="208 180 95"/>
<color index="63" rgb="214 203 90"/>
<color index="64" rgb="214 197 90"/>
<color index="65" rgb="207 179 105"/>
<color index="66" rgb="191 173 92"/>
<color index="67" rgb="191 163 90"/>
<color index="68" rgb="180 158 62"/>
<color index="69" rgb="177 149 45"/>
<color index="70" rgb="180 146 39"/>
<color index="71" rgb="174 145 55"/>
<color index="72" rgb="159 130 65"/>
<color index="73" rgb="126 109 60"/>
<color index="74" rgb="144 104 34"/>
<color index="75" rgb="148 104 45"/>
<color index="76" rgb="153 115 48"/>
<color index="77" rgb="146 93 31"/>
<color index="78" rgb="154 96 17"/>
<color index="79" rgb="163 115 25"/>
<color index="80" rgb="180 123 16"/>
<color index="81" rgb="183 138 28"/>
<color index="82" rgb="173 129 45"/>
<color index="83" rgb="210 135 61"/>
<color index="84" rgb="225 146 67"/>
<color index="85" rgb="197 174 123"/>
<color index="86" rgb="148 193 193"/>
<color index="87" rgb="191 191 180"/>
<color index="88" rgb="204 192 170"/>
<color index="89" rgb="213 196 139"/>
<color index="90" rgb="203 208 135"/>
<color index="91" rgb="165 185 156"/>
<color index="92" rgb="113 124 90"/>
<color index="93" rgb="67 113 50"/>
<color index="94" rgb="77 84 26"/>
<color index="95" rgb="60 68 20"/>
<color index="96" rgb="66 64 20"/>
<color index="97" rgb="83 69 20"/>
<color index="98" rgb="120 82 20"/>
<color index="99" rgb="159 104 11"/>
<color index="100" rgb="172 126 39"/>
<color index="101" rgb="186 134 45"/>
<color index="102" rgb="208 146 39"/>
<color index="103" rgb="242 146 44"/>
<color index="104" rgb="206 148 39"/>
<color index="105" rgb="164 121 45"/>
<color index="106" rgb="145 95 45"/>
<color index="107" rgb="128 84 34"/>
<color index="108" rgb="89 39 22"/>
<color index="109" rgb="58 28 17"/>
<color index="110" rgb="43 22 11"/>
<color index="111" rgb="28 17 11"/>
<color index="112" rgb="22 11 11"/>
<color index="113" rgb="22 11 11"/>
<color index="114" rgb="22 11 11"/>
<color index="115" rgb="17 11 11"/>
<color index="116" rgb="11 5 26"/>
<color index="117" rgb="11 11 11"/>
<color index="118" rgb="17 11 17"/>
<color index="119" rgb="17 17 11"/>
<color index="120" rgb="22 22 5"/>
<color index="121" rgb="17 11 0"/>
<color index="122" rgb="22 22 0"/>
<color index="123" rgb="17 22 0"/>
<color index="124" rgb="17 11 0"/>
<color index="125" rgb="28 17 0"/>
<color index="126" rgb="37 11 0"/>
<color index="127" rgb="49 22 5"/>
<color index="128" rgb="62 39 0"/>
<color index="129" rgb="71 58 9"/>
<color index="130" rgb="119 73 0"/>
<color index="131" rgb="164 72 28"/>
<color index="132" rgb="186 117 22"/>
<color index="133" rgb="203 157 33"/>
<color index="134" rgb="242 174 50"/>
<color index="135" rgb="248 208 89"/>
<color index="136" rgb="244 239 154"/>
<color index="137" rgb="254 248 169"/>
<color index="138" rgb="237 220 135"/>
<color index="139" rgb="240 206 88"/>
<color index="140" rgb="231 186 72"/>
<color index="141" rgb="203 174 50"/>
<color index="142" rgb="178 146 39"/>
<color index="143" rgb="139 127 16"/>
<color index="144" rgb="116 101 11"/>
<color index="145" rgb="94 81 5"/>
<color index="146" rgb="51 58 0"/>
<color index="147" rgb="22 32 0"/>
<color index="148" rgb="17 26 0"/>
<color index="149" rgb="11 17 0"/>
<color index="150" rgb="5 17 0"/>
<color index="151" rgb="5 5 5"/>
<color index="152" rgb="0 0 0"/>
<color index="153" rgb="5 0 0"/>
<color index="154" rgb="11 5 0"/>
<color index="155" rgb="11 5 5"/>
<color index="156" rgb="11 5 5"/>
<color index="157" rgb="17 5 5"/>
<color index="158" rgb="17 5 5"/>
<color index="159" rgb="22 5 5"/>
<color index="160" rgb="22 5 5"/>
<color index="161" rgb="17 5 5"/>
<color index="162" rgb="17 5 5"/>
<color index="163" rgb="17 5 5"/>
<color index="164" rgb="11 11 0"/>
<color index="165" rgb="11 11 0"/>
<color index="166" rgb="11 5 5"/>
<color index="167" rgb="11 5 5"/>
<color index="168" rgb="17 5 0"/>
<color index="169" rgb="17 5 0"/>
<color index="170" rgb="17 5 0"/>
<color index="171" rgb="17 5 0"/>
<color index="172" rgb="22 5 5"/>
<color index="173" rgb="17 0 0"/>
<color index="174" rgb="17 0 0"/>
<color index="175" rgb="17 0 0"/>
<color index="176" rgb="17 5 5"/>
<color index="177" rgb="17 17 11"/>
<color index="178" rgb="11 17 9"/>
<color index="179" rgb="11 22 0"/>
<color index="180" rgb="11 28 0"/>
<color index="181" rgb="17 39 17"/>
<color index="182" rgb="45 69 0"/>
<color index="183" rgb="62 86 25"/>
<color index="184" rgb="84 98 11"/>
<color index="185" rgb="107 99 17"/>
<color index="186" rgb="119 93 17"/>
<color index="187" rgb="122 99 20"/>
<color index="188" rgb="134 101 28"/>
<color index="189" rgb="141 112 22"/>
<color index="190" rgb="150 110 33"/>
<color index="191" rgb="130 113 39"/>
<color index="192" rgb="128 111 75"/>
<color index="193" rgb="133 132 87"/>
<color index="194" rgb="165 142 120"/>
<color index="195" rgb="197 163 135"/>
<color index="196" rgb="220 202 146"/>
<color index="197" rgb="225 225 180"/>
<color index="198" rgb="229 229 190"/>
<color index="199" rgb="250 239 199"/>
<color index="200" rgb="244 233 188"/>
<color index="201" rgb="242 237 163"/>
<color index="202" rgb="218 200 127"/>
<color index="203" rgb="225 202 118"/>
<color index="204" rgb="224 201 105"/>
<color index="205" rgb="227 205 91"/>
<color index="206" rgb="225 208 78"/>
<color index="207" rgb="237 220 44"/>
<color index="208" rgb="237 197 50"/>
<color index="209" rgb="248 191 67"/>
<color index="210" rgb="225 174 89"/>
<color index="211" rgb="181 146 85"/>
<color index="212" rgb="144 138 76"/>
<color index="213" rgb="124 124 51"/>
<color index="214" rgb="108 119 43"/>
<color index="215" rgb="96 99 42"/>
<color index="216" rgb="73 73 28"/>
<color index="217" rgb="71 52 20"/>
<color index="218" rgb="79 50 22"/>
<color index="219" rgb="79 39 22"/>
<color index="220" rgb="93 50 56"/>
<color index="221" rgb="154 90 84"/>
<color index="222" rgb="158 107 67"/>
<color index="223" rgb="162 127 66"/>
<color index="224" rgb="197 163 50"/>
<color index="225" rgb="210 176 47"/>
<color index="226" rgb="203 168 33"/>
<color index="227" rgb="180 139 0"/>
<color index="228" rgb="152 118 5"/>
<color index="229" rgb="125 80 0"/>
<color index="230" rgb="96 73 11"/>
<color index="231" rgb="69 45 11"/>
<color index="232" rgb="54 28 22"/>
<color index="233" rgb="39 34 22"/>
<color index="234" rgb="34 34 22"/>
<color index="235" rgb="28 28 17"/>
<color index="236" rgb="28 28 11"/>
<color index="237" rgb="39 22 5"/>
<color index="238" rgb="34 22 0"/>
<color index="239" rgb="28 24 0"/>
<color index="240" rgb="22 28 5"/>
<color index="241" rgb="28 34 20"/>
<color index="242" rgb="51 52 30"/>
<color index="243" rgb="66 54 24"/>
<color index="244" rgb="94 60 46"/>
<color index="245" rgb="126 86 47"/>
<color index="246" rgb="132 118 82"/>
<color index="247" rgb="158 140 90"/>
<color index="248" rgb="208 168 101"/>
<color index="249" rgb="214 197 140"/>
<color index="250" rgb="233 227 188"/>
<color index="251" rgb="252 240 201"/>
<color index="252" rgb="252 252 212"/>
<color index="253" rgb="252 246 201"/>
<color index="254" rgb="250 244 176"/>
<color index="255" rgb="254 242 152"/>
</flame>