Watch
My Entry for F-l-a-r-k Challenge 152. I chose a classic
I used Apophysis 206 3D
Only 2
Last week's challenge was a very hard one. This week, we'll ease up a bit and go with what I've dubbed a "limiting challenge".
Choose 2 and only two variations from the following list. These are the only two variations allowed in your fractal for the week. Both are required. Remember to work hard to make your fractal aesthetically pleasing.
Julian
Juliascope
Crackle
Polar 2
Rings 2
As always, have fun and stay thirsty my friends!
Deadline: Monday, October 15 11:59pm (EST)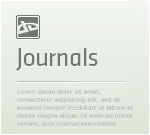 Apophysis Challenge #152Welcome to another exciting week of the Apophysis Challenge! You have chosen the winner of the 150th challenge!

Before we get to that, just a quick announcement. Very soon (possibly even today) I'll be starting a series on my blog called "Five Minute Fractals". For the next 30 days, I will be creating one fractal a day within the time limit of 5 minutes. I may impose other restraints upon myself on a daily basis, and will include these along with the creative process and my thoughts of each fractal as they are posted. I'm inviting you to come along on this journey with me and share your thoughts on the different fractals that are created.

T
My parameters:
<flame name="Julianschroom" version="Apophysis 2.06c 3D hack" size="1920 1080" center="0 0" scale="480" angle="-0.77562431958628" rotate="44.44" oversample="1" filter="0.2" quality="1" background="0 0 0" brightness="4" gamma="4" >
<xform weight="0.5" color="0.169" crackle="0.3" coefs="1 0 0 1 0 0" crackle_cellsize="0.1" crackle_power="0.2" crackle_distort="1" crackle_scale="1" crackle_z="0" />
<xform weight="2" color="0" julian="1" coefs="0.565686 -0.565686 0.565686 0.565686 0 -0.9" julian_power="2" julian_dist="-1" />
<palette count="256" format="RGB">
24B44E319D4D479C445D9B3B7B8C379A7D33A57634B07036
D24C2FCA4E31C35034B3562FA35D2B9D672B98712C917929
8B812689871C978522A58429AA822BB0802EB77F2DBE7F2C
D4832CDD812CE6802DE17E26DD7C20D87920D37621C76E29
B67330A87C44B08A5BB89972C2A788CDB69FD7BDAAE2C4B5
F9DBC4FBD7BDFDD4B6FCC799FBBB7CFBB370FBAC65FD9C4E
F98B3AF27A18EC7819E6771BE0731EDB6F22D87124D67326
BB7636B07D44A68453A88B5DAA9368AC9A6EAEA275B0B787
A8C194AAC48F9DC08591BC7C89B27481A96D7C9256837F4F
9C5637AC4E32BC472ED0482EE5492EE94C2DEE4F2DED5A2C
EE602BF8642DEF6932E66E38E07039DB733BCF7A3FBC8648
929952859A50789C4F739B516E9A536D9755718E547A824D
89744BB05F48C15F4BD25F4FD96254E16559EC6965F26E68
F98F85F99A92FAA59FF7A49DF5A49CEF9F95EAA291E9A088
E1967DC5795FC2785BC07757BB7454B26E53A0654F93634C
7E5C3F77573E70523E6C4F3F684C4168473C6C423E7D4C45
935759B7656BBE6C69C57368D68166E68764F38663F7895B
F38B4FF48B54F68B59F38B5CF18C60EF8A62F08863F18267
EE7669DB5261D4495DCE415ACD3A53C73751CB3D56C94658
D66A58DC755DE28163E9956FE7A570DCAD68D0AC60C1A963
B09F629378448E703D896836815C2E80562F894B30914A2C
9464379D6C3FA67547B7854DC59A44CDAC3DD7B439DBAF3D
E2AF34ECAC25F2A319F39621EC8D2EEA8634EC7B32EA7233
D87037D47035D07033C96E2EC96C37CB7343D07D55D68C63
DC9B6FDEB37CDABB7ECABA82B8A97AA2A178928F65797A58
665B4D60444D6F304C872948972644AB2D40BE3842D44544
DA5149D85752D4625CD46E64D6766AD3706ED5636CDB5C68
E75963F0525AED464FE33D47D74246D64B4AD35E50CC6C59
C47B65C88372D38F7CDE9480E29484E68688EB758AF16A83
F66C7CF46C74EA646DDB5E64CD635EBB6F59A676558C7350
756C4C66694A5B704855744A51724D51705050774D4B7F4C
49814C468352458B503E954E34984A2B914D26944F26A64E
</palette>
</flame>