My entry for F-l-a-rk Challenge 130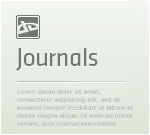 Apophysis Challenge #130Welcome to another week of challenges. Not much new happening here on my end. Planning a big website overhaul in the upcoming month. Complete redesign with new features, new products, new artwork and a new portfolio on the graphic design domain. The blog will also be receiving a much needed face-lift! An often requested feature of a one page checkout will also be implemented on StanRagets.com. It's something I've wanted for a long time, but didn't understand how to implement and it is now a standard feature with my shopping cart software! :D

The runner up in our challenges for the past week is :devsnupi988:.

Winner of Challenge #128 & Featu
Parameters
<flame name="Challenge 130" version="Apophysis 7x Version 15B" size="1920 1080" center="0.399043201645659 1.84582697720325" scale="153.6" angle="-5.73951524518335" rotate="328.85" oversample="1" filter="0.5" quality="50" background="0 0 0" brightness="27" gamma="2" gamma_threshold="0.0675" estimator_radius="9" estimator_minimum="0" estimator_curve="0.4" enable_de="0" plugins="bubble spherical pre_blur" >
<xform weight="10" color="0" bubble="1" coefs="-0.618191 0.165638 -0.165638 -0.618191 0.418507 0.023086" opacity="1" />
<xform weight="100" color="0" spherical="1" coefs="0.253212 0.067848 -0.067848 0.253212 0.107119 -0.001018" opacity="1" />
<xform weight="0.1" color="0" pre_blur="50" coefs="1 0 0 1 0 0" post="0.107374 0 0 0.107374 0 0" opacity="1" />
<palette count="256" format="RGB">
1E4D1117510B115506114A060E3507000000000000000000
12120D24241B26441A3D3D2D4C3D08204912000000000000
0000000000000000000D4A0512810420BD0A1CDA0420DB09
22DB0B25DB0E49BE3642C36F88EC7CB7E3C749B36E49B16D
49B06D49B06D4A9B698D75379F3B42BD3741CA343FDA4C56
D2269FCB00E98B00DD7F00E949009D37006D000000000000
0000000000000000000E3A061256060C71001379041F934A
3EAA6444AD6944AD6931A55A336D271D520F2F50002C5500
2A5B002E801F1F934A20A65025A0502D881D179109117E03
0C7100138205149C0219BE0419DA011CDA042BC80062AE00
DECD09F3E00AF3E00AF3E00AF3E00AFFCF00EFAB15CB9112
8C842D40A5342DAD1B1FD6091ECF08479E00685D155B5B44
486F5C763A3F99004A9F0046A9003EB0002D85161E624C13
136F051499031ECF0821DB0A29C9142FA55842A36547A268
719081989144C69B45D1A23DD1A23FC99D45D0BCB5AD897D
A13B437A3A3F83151E49080D751219803D257E6916A23700
C51E2BCA0027C0002EBF2B36A9771EA93B431C9D491F8144
0F4022000000000000000000000000000000166200198E04
1CBB081ACA0419DA0119DA0119DA0119DA0119DA0119DA01
19DA0119DA011CDA041FDB0720DB0821DB0A14B44C199E49
1F89471F444C1F00521E005F1E006D2000A21A00A64B0083
751D629F3B42AC6544B99047C18F2ACA8F0EFF3700E4341E
CA323DA5552C81791B968B11AB9D07ECDA0AF3E00AF3E00A
D8BA28BD9447A38A3A89812E8C7E33907C399690426D9653
449D65374E6A2B007037007C4300893F009A3700910D3524
12771217BA0118CA0119DA0119DA0119DA0119DA0117BE01
15A302169A051791091997291C9D4938A96049A269CF9729
E1BB19F3E00AE2C124D1A33EF1E9DAECF8F0F3E00AF9DB05
FFD700FFC400FFB200FF8400C95B00D5333FCF0023FF0900
FF3F00FF7600FF9000FFAB00FFD300F3E00AF3E00AF3E00A
F3E00AF3E00AF3E00AFFC800FFA000FF8A00CB9112C3922F
CD693DD8414CD12834F2000ACC0025CF323C963A425A4329
</palette>
</flame>

Reply

Hi there nice one my friend
Reply

Wow, that's a good start for this challenge week! I like how you went with one colour I love a lot. The composition is nice too. A very friendly and positive flame.
Reply

Thanks. I had to choose from about 10 different flames I created so I kept it simple so it will stay fun. The more complex I go the more frustrated I get. But I am learning. Again thanks.
Reply

I feel the same pretty much. The only times I'm using more than 4 or 5 xforms is when I'm trying out a tutorial or use a random created flame as a base. This xaos stuff is still driving me mad at times.
Reply

I know what you mean but the main thing for me is keeping it fun. It's my outlet for a bad day or just when I need to keep my mind busy. The xaos stuff will work out eventually.
Reply

Reply